The New Way to

print.market.succeed.
We are very happy you have found us! All of us at Kwik Way Printers welcome you to our website and services. We have a team of professional designers dedicated. to provide you the best personalized experience with delivering you a professional designed & printed marketing materials exclusive to all Real Estate Agents.
Who We Are
We are a professional printing company with years of experience printing a variety of marketing materials. Our parent company "Agent Printers & Media Group was founded by individuals with bright minds and ideas to bring a better online experience for real estate agents & brokers with our flagship product being professional printed business cards. We print using CMYK format and print on high quality stocks with options for high UV glossy finishes or dull matte finishes. We strive to be your one source printers for all Brands of Realty marketing materials. We are not happy unless you are happy with the finished product. We have maintained personalized service and fast turn-around times for our customers over the past several years. This is why our customers keep coming back to us.
2015
KWPrinters.com was launched to better serve the Real Estate community of agents, brokers, offices and consultants. The website serves exclusively Real Estate Agents. Providing professional designed templates for Keller Williams Realty, Remax Realty, Coldwell Bankers and more... Using specific color match coding and spacing requirements. Our customers can feel assured their printed materials will be of high quality and delivered usually much faster than any other printer. We stand behind all of our products and print processes, we have a money back guarantee that keeps us committed in having our customer 100% happy with the printed materials they order & recieve.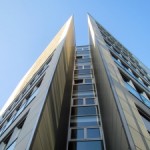 2014
We begun our E-commerce initiatives. In developing professional E-commerce websites to better serve all customers for each Real Estate Company. This allowed us to fine tune our personalized service commitment to customers by having designers and reps dedicated for each Real Estate brand.If you are real estate office manager, the chances you will work with the same staff is very high. Our staff are committed to growing personal relationships with our customers to understand their requirements and needs on a greater level than most companies. Our patent pending industry specific web to print software & mobile app our team invested in was completed and already in use in two of our print network sites and has had great success. We are excited to implement the software into all our brands. We are also excited about licensing the software for use in 4th quarter of 2016 to other companies.
2012
We begun printing marketing materials for all of the national companies and begun mapping out a plan to better serve each company by creating special printing processes and designs for each Real Estate company. beginning with Coldwell Bankers. The addition of all the other national companies were added as the growth continued. Our network of personalized printing websites give personal service for each brand. We also embarked on the development of a patent pending industry specific design software for online web to print, which includes a mobile app that will be available on iTunes & Android
2010
Our company founders begun with a simple printing kiosk at various locations where a customer could in real time, print inexpensive print materials and go. You could place your order and stop back by the kiosk 15 minutes later and pick up your printed materials. It was a great & innovative idea and concept. The personalized service scored a lot of repeat customers. The sudden growth gave to the idea to bring a better online experience for consumers on the web to design and print, receive the printed materials as fast as possible .